What type of computer can I use to get to my student's grades?
You can log into PowerTeacher Parent Portal from any computer with
high speed internet access.
How do I request a login for PS's Parent Portal?
To request a login for PS's Parent Portal, you may download the Parent Portal Request
Form from the previous webpage or pick up up the form at your child's school. Please
be prepared to present a copy of a picture id to verify your identify.
What will PS's Parent Portal allow me to see from my computer?
PS's Parent Portal provides real-time access to parents to view their child's grades,
attendance, assignments and more.
How do I navigate to the different sections in the Parent Portal?
Use the navigation panel on the left side of the screen to navigate to each portion
of the portal.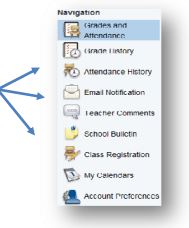 How do I receive email notifications regarding grades and attendance?

Select Email Notification in the navigation panel. Click on the check boxes to indicate
what information you would like to receive. Select "How Often" you would like to
receive the notifications. Make all other applicable selections and click Submit.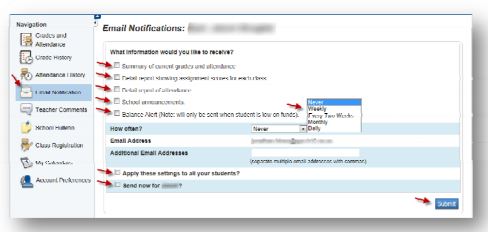 How do I change my password?
Select Account Preferences in the navigation panel. Here you can edit your Name,
Email, Language, Username, and Current Password. Click Save when you are done.