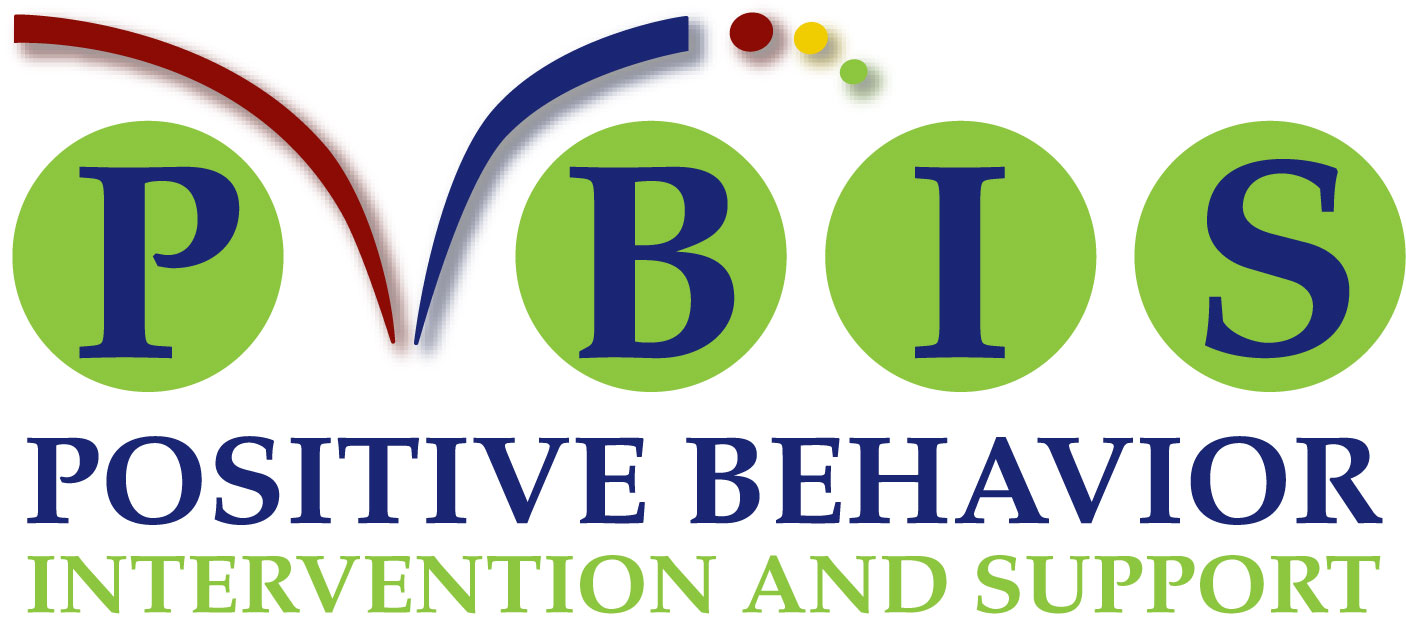 What is PBIS?
Positive Behavior Intervention and Support (PBIS) is a decision making framework that guides selection, integration, and implementation of the best evidence based academic and behavioral practices for improving important academic and behavioral outcomes for all students. PBIS helps parents and school staff create and maintain a safe, supportive learning environment, promote positive life skills, and reduce negative behaviors so that all children can succeed in school. The framework addresses both individual behavior and environmental factors and focuses on skill building rather than punishment. In addition, PBIS addresses bullying prevention, social skills development, resilience building, and discipline.
One of the most significant advances in school-wide discipline is the emphasis on school-wide systems of support that include proactive strategies for defining, teaching, and supporting appropriate student behaviors to create positive school environments. A continuum of positive behavior supports for all students within a school are implemented in areas including the classroom, cafeteria, they gymnasium, school buses, hallways, restrooms, sidewalks, play areas, and other common areas.
PBIS uses a multi-tiered model approach: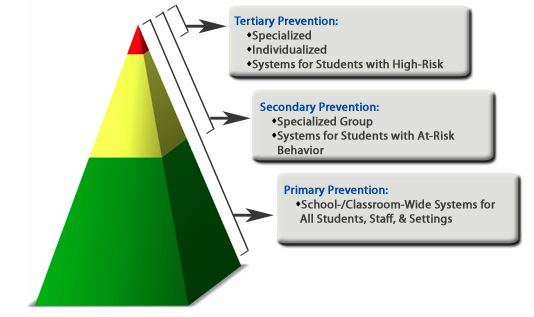 Why do we use PBIS?
In the past, school-wide discipline has focused mainly on reacting to specific student misbehavior by implementing punishment-based strategies including reprimands, loss of privileges, office referrals, suspensions, and expulsions. Research has shown that the implementation of punishment, especially when it is used inconsistenly and in the absence of other positive strategies is ineffective. Introducing, modeling, and reinforcing positive social behavior is an important step of a student's educational experience. Teaching behavioral expectations and rewarding students for following them is a much more positive approach than waiting for misbehavior to occurr before responding. The purpose of PBIS is to establish a climate in which appropriate behavior is the norm.
PBIS Outcomes
When implemented with fidelity, PBIS is an evidence based framework that improves the school behavioral climate. That is reflected in:
| | |
| --- | --- |
| Decrease | Increase |
| Office discipline referrals | Academic performance |
| Suspensions and detentions | On task behavior |
| Disruptive classroom behavior | Parent, student, and staff satisfaction |
| | Staff retention |
How do we use PBIS?
Consistency & Fidelity
In order for PBIS to be effective, consistency of the implementation is key. All staff within the implementing school must be trained and have a clear understanding of the expectations, appropriate behaviors, and procedures for collecting data and re-teaching appropriate behaviors.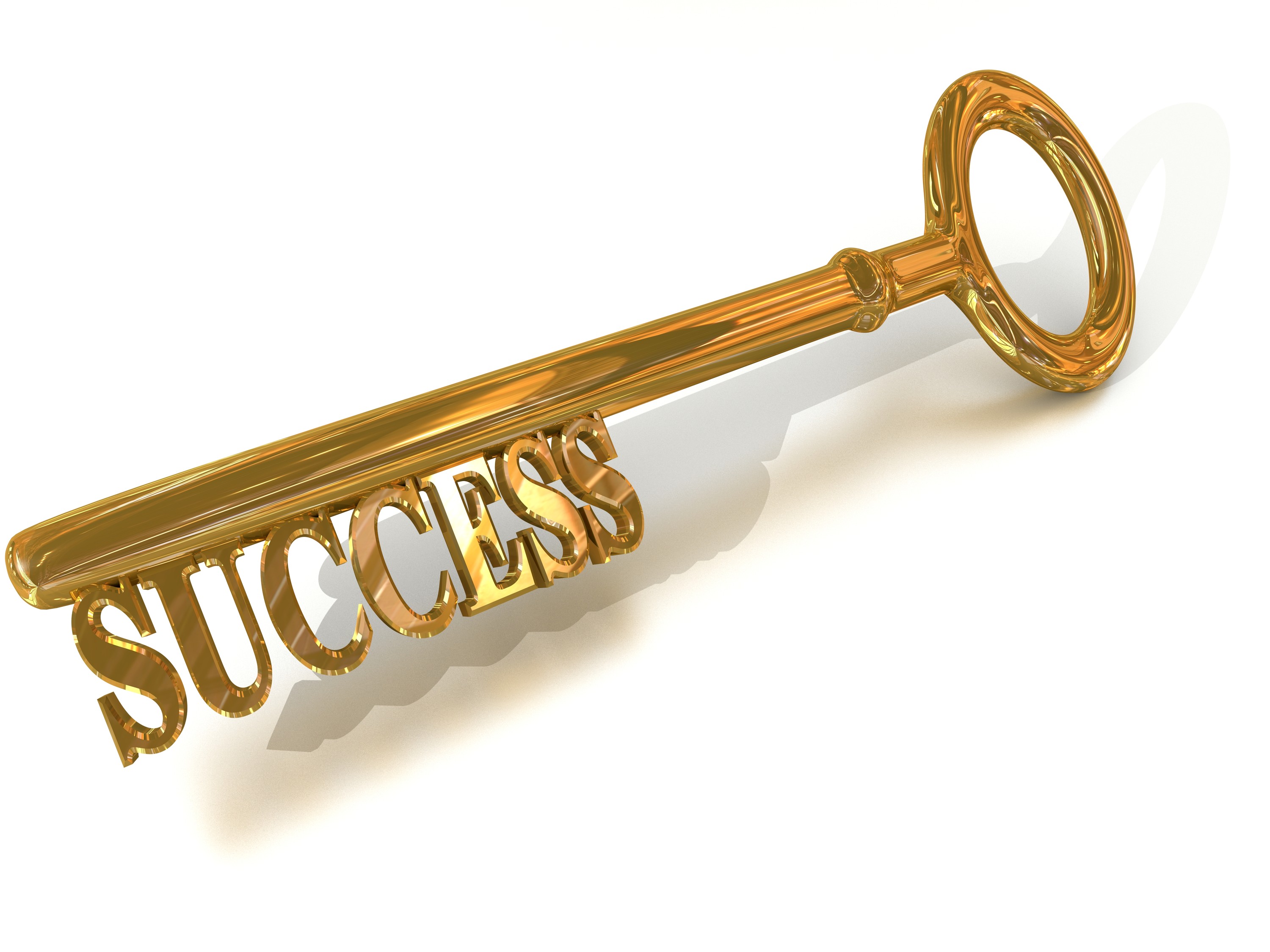 Data Collection
School staff will need to collect data that includes time of day, problem behavior, and location. Other data points can also be collected to help identify the problem behavior and interventions needed. This data will be used to determine the appropriate researched based intervention. Once the intervention has been implemented, the school staff will collect progress monitoring data to determine if the behavioral intervention is producing the desired effect.
Research Based Interventions Links
http://www.ksde.org/Portals/0/SES/legal/conf12/09a-Browning-Wright-1-NebraskaLaw6Tiers.pdf
http://www.jimwrightonline.com/pdfdocs/cssp_apr_06_wright.pdf
http://www.interventioncentral.org/
http://ec.ncpublicschools.gov/policies/forms/statewide-forms/research-interventions.pdf
http://ebi.missouri.edu/?page_id=227
http://behaviorsupport.ncdpi.wikispaces.net/home
Wrap Around Philosophy
For students with data evidencing the need for tertiary supports, the wraparound philosophy has been proven to meet the needs of the identified 5% of students. The wraparound philosophy is a caring philosophy with a defined planning process used to build constructive relationships and support networks among students and youth with emotional or behavioral disabilities and their families. It, too, uses data to drive the decisions in order to ensure the needs of the student are being met.
High Schools
There are three primary contextual influences in high schools that need to be taken into consideration when implementing PBIS.
Size

Culture

Developmental level
The focus must also include the components of the foundational systems of PBIS -
Data

Leadership

Communication
Links for High School
https://www.pbis.org/resource/560/school-wide-application-of-positive-behavior-support-in-an-urban-high-school-a-case-study
https://www.pbis.org/resource/877/the-high-school-behavior-education-program-hs-bep-a-secondary-level-intervention
https://www.pbis.org/resource/999/implementing-schoolwide-positive-behavior-support-in-high-school-settings-analysis-of-eight-high-schools
https://www.pbis.org/resource/1000/high-schools-getting-started
2016-2017 Green Ribbon Schools:
Clyde Erwin Elementary
Jacksonville Commons Elementary
Meadow View Elementary
Northside High
Northwoods Park Middle
2016-2017 Blue Ribbon Schools:
Blue Creek Elementary
Southwest Middle
Trexler Middle
Contact
Susanne Long (910) 455-2211 ext. 20212
Angie Dutton (910) 455-2211 ext. 20265
Sources
Google Graphics