Click Here to Learn More about the Initiatives Supported by Career and College Readiness
Michael Elder, Director
Pam Brewer, Administrative Assistant
Purpose of Career and College Readiness
To serve the needs of students and schools.
Mission of Career and College Readiness
The Division of Career and College Readiness will serve Onslow County Schools by developing and supporting initiatives that provide student choice, foster partnerships, increase a career and college going culture, and provide rigorous and relevant learning.
If you have ideas, questions, or concerns regarding Academic Innovation please contact Michael Elder (extension 20264).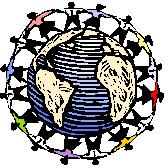 Michael Elder (ext. 20264)

Pam Brewer (ext. 20261)