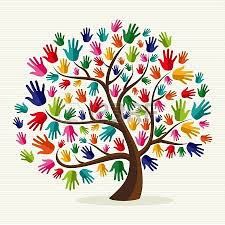 Onslow County Schools provides special education and related services according to the federal mandates of the Individual with Disabilities Act and the regulations of the North Carolina Public School Law, Article 9.
If you have any questions regarding your child's IEP and services, contact the Exceptional Children Division:
Mrs. Patti Dunlap
Director of Exceptional Children Services
910-455-2211, ext. 20203
Vision
Excellence in Education
Mission
The Division of Exceptional Children Services work collaboratively to assure that Exceptional Children develop globally through the provision of an appropriate individualized education in an inclusive environment.
Purpose
Quality support and visionary leadership
Click on the following link for The North Carolina Department of Public Instruction/Exceptional Children Division:
http://ec.ncpublicschools.gov/
CHILD FIND PROJECT UNDERWAY
Onslow County Schools identifies children and youth ages 3 through 21 who have disabilities and are in need of special education.
The local efforts to identify children and youth are part of a concentrated statewide effort to find children who need specialized services.
Project child find is also an endeavor to inform parents and/or guardians of the services available from their local school system and other state and community agencies. These services are in the form of an evaluation, an individualized education program and a possible referral to other agencies when appropriate.
Project Child Find identifies children and youth who have been diagnosed or are suspected of having mental, physical or emotional disabilities and are unable to benefit from a regular school program without special assistance.
Onslow County Schools encourages anyone who has knowledge of a child or youth who may have a disability to contact any of the following: the Superintendent, Rick Stout, the Exceptional Children Director, Patti Dunlap, the school's principal or the State Department's Exceptional Children Division.
For more information please contact Patti Dunlap, Exceptional Children Program Director at 455-2211 or the NC Department of Public Instruction at (919) 807-3996. Interested persons may also call the toll-free Information and Referral Service/CARE-LINE at 1-800-662-7030 and ask for the Exceptional Children Division or the Family Support Network at 1-800-TLC-0042.